Liz & Leo
Introducing... Liz & Leo, a pair of three dimensional cartoon characters that are ready to take care of business for you.
Liz & Leo are the ideal representatives for Human Resource, office, and social situation images where detailed depictions of gender, age, and ethnicity are to be avoided. Leo & Liz are experts at defusing sensitive situations with charm and humor.
Liz & Leo illustrations are available as custom orders. Simply describe the situation you want to illustrate. You can provide stick-figure sketches if you want to art direct the scene and composition. Gender balance, colors, props, and so on, may be specified.
Liz & Leo are easy to work with. Art requests for their assistance can be done and delivered in 36 to 48 hours upon special request. Ask for details. Liz & Leo can also be animated.
Contact me at:
Click on the Gold Button to return to the Portfolio Page.

Click on the Rust Button to return to the Home Page.
Liz & Leo
Meeting
Diversity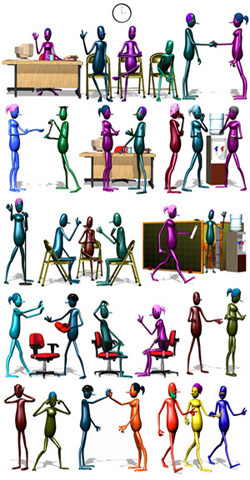 Liz & Leo Office Scenes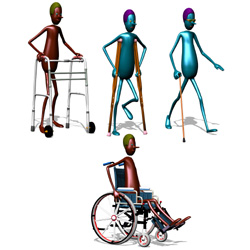 Handicapped